Top DC New Year's Eve 2023 - 2024 Parties, Events and Galas
CAPITAL GATSBY NEW YEAR'S EVE DC GALA | A BLACK TIE NYE 2024 AFFAIR (5 HOUR OPEN BAR)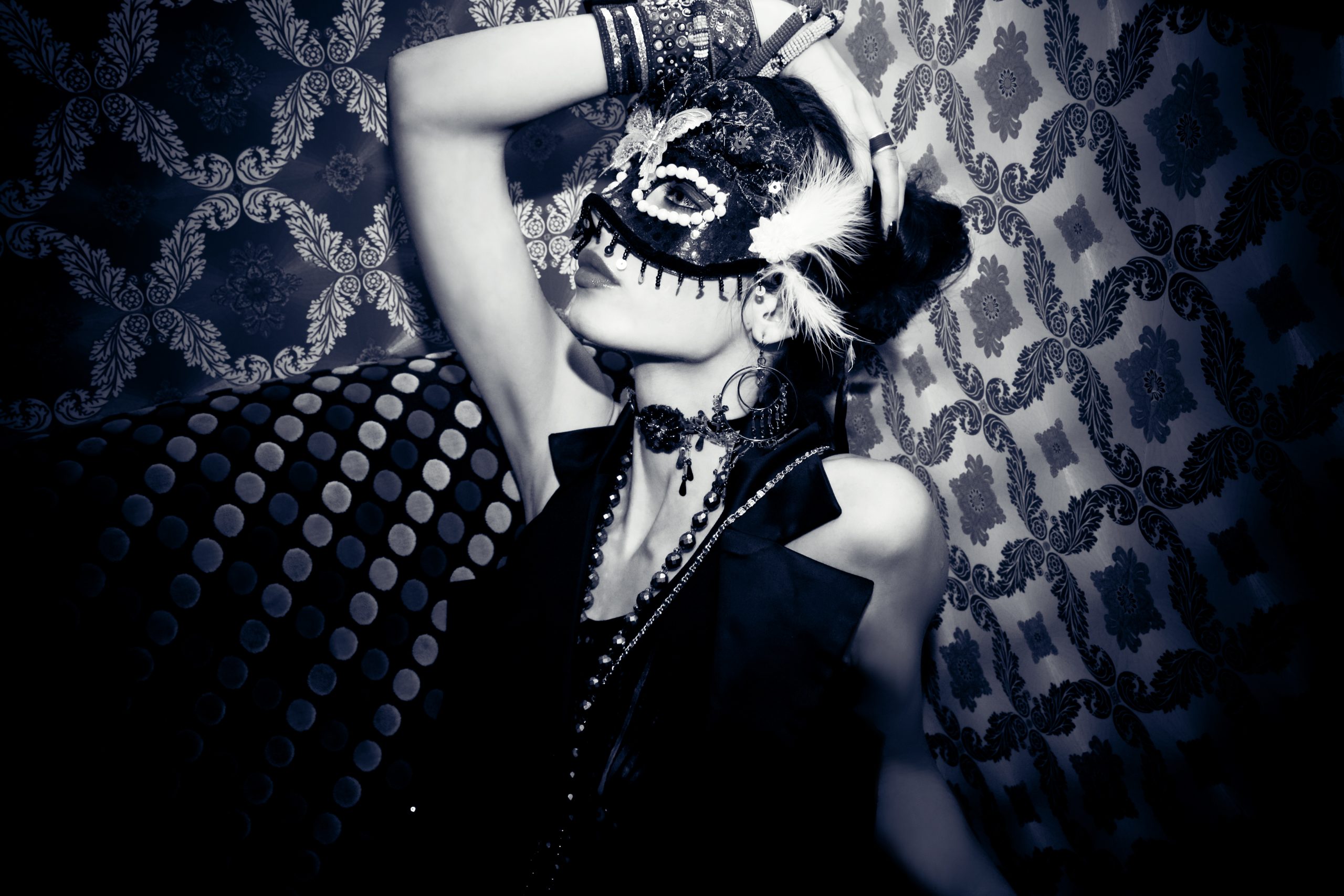 Buy TicketsWhy: This is Washington DC's #1 New Year's Eve event each year. The Capital Gatsby New Year's Eve DC Gala returns to it's biggest location ever! For 2024, Capital Gatsby Gala has relocated to one of Washington DC's newest and hottest event venues – HQO (DC Water's new HQ in Navy Yard).
Launching during the pandemic, HQO is proving to be one of the most sought after new event venues in Washington, DC. Its central location in one of Washington DC's most popular neighborhoods – Navy Yard – just across the street from Nationals Park, alongside it's environmentally friendly allure, has made HQO the destination for some amazing event experiences.
HQO boasts 150,000 gross square feet, floor to ceiling undulating glass windows with panoramic views of Anacostia River, multiple floors, a rooftop, patio, and LEED certified status. Capital Gatsby Gala will occupy the massive 13,270 square feet 1st floor lobby, 2nd floor, 2nd floor VIP boardroom, large 1st floor patio, and HQO massive rooftop (exclusively for VIP from 9 – 11 pm and then GA).
Beyond an amazing event space, this upscale 2024 NYE gala features a 5 hour premium open bar, VIP room, multiple food stations, champagne toast at midnight, midnight countdown, world class DJ's including DC's #1 Club DJ – DJ – DJ Vicious, Miami's DJ Q in the VIP Room and the International DJ LS on the mic, complimentary Gatsby / NYE inspired party favors, multiple photographers and videographers, Gatsby themed dancers by Dystruxion (as seen at Echostage), and so much more. This will be one of the hottest NYE tickets in DC, so act fast before this event sells out or ticket prices increase.
Audience: Ideal for Professionals, Upscale, International Crowd
Address: HQO – 1385 Canal St SE, Washington, DC 20003, United States
Full Info: DCNewYears.net
Purchase Tickets: Click Here
360'S NATIONAL NEW YEAR'S EVE MASQUERADE BALL 2024 WASHINGTON, DC AT UMAYA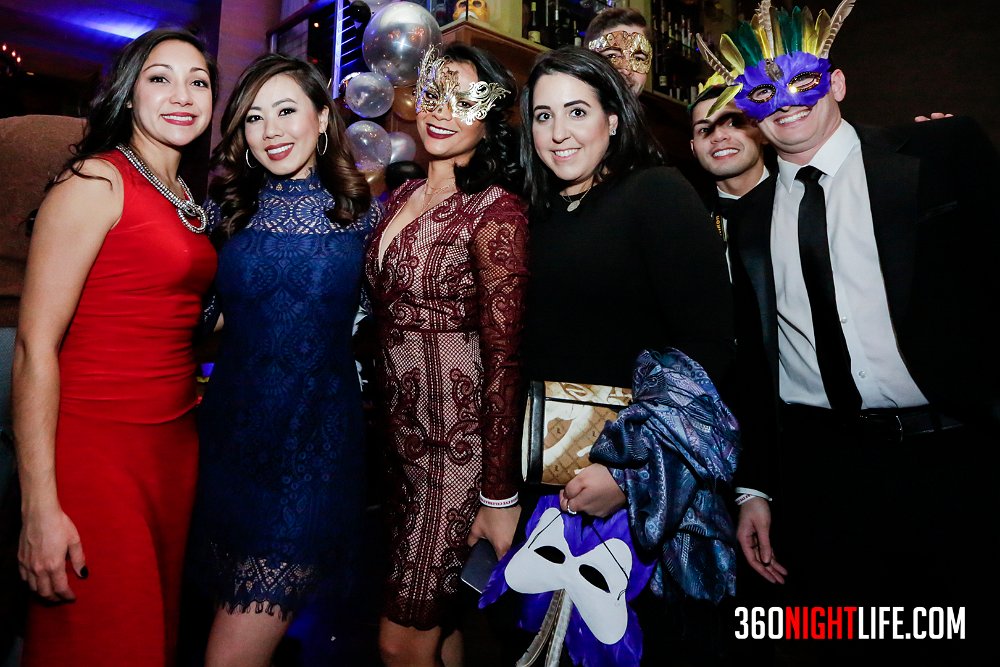 16th Annual National New Year's Eve Masquerade Ball 2024 at Umaya
Why: Add mystery and magic to your New Year's Eve plan as we present The 16th Annual National New Year's Eve Masquerade Ball. This is the original and longest standing New Year's Eve Masquerade event in not only Washington, DC but the nation. We will be celebrating 2024 in epic style at a new host venue in City Center! Umaya is located in the heart of Washington, DC, at City Center – a luxurious location in Downtown DC filled with upscale shops, restaurants and art pieces. With it's posh decor that mixes modern with Asian decadent twists, Umaya will help transport you into a labyrinth unlike other DC venues you may frequent. Add a premium open bar and Izakaya inspired appetizers from 9:30 – 10:30 PM, a midnight champagne toast, masquerade masks, music by Miami's DJ Q and you have yourself an unforgettable event. Our DJ will be spinning the best mix in open format music including dance, hip hop, reggaeton, international, pop, Latin and more. This event sells out every year. Looking for something more exclusive? Reserve a VIP table and skip line + be treated as the VIP you truly are. This is 360nightlife.com's longest running event and we make sure it gets better year after year. Get in touch with us for more information – contact@360nightlife.com
Audience: Young Professionals, Professionals, Mature
Address: Umaya, 733 10th St NW, Washington, DC 20001
Full Info: NewYearsDC.net
Purchase Tickets & VIP Tables: Click Here
Annual 90's NYE – Back in Da Day '24 at TBD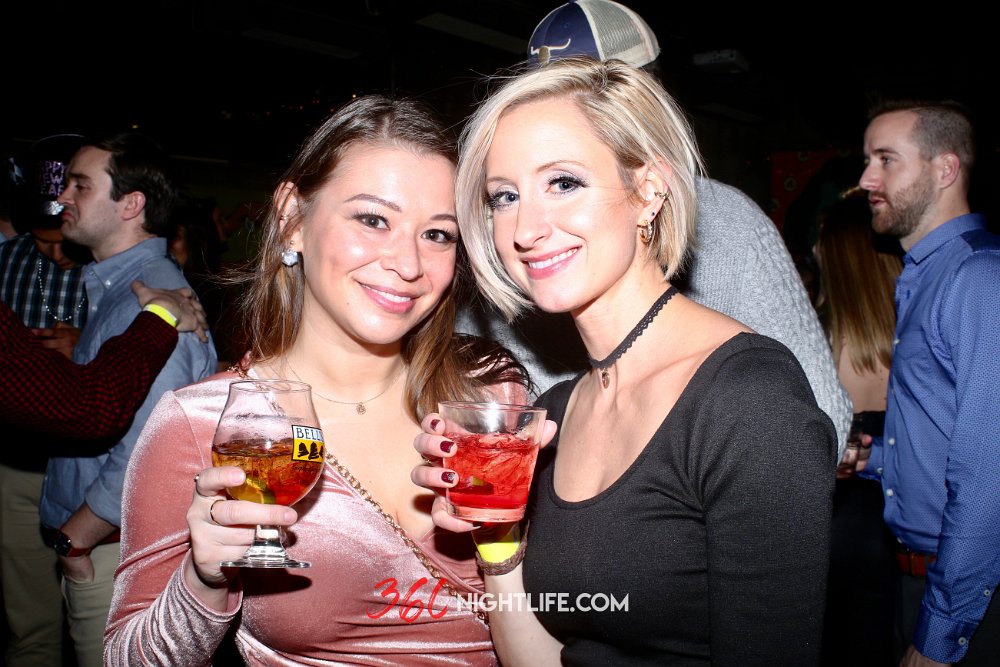 360nightlife.com's 90's NYE Bash | Back in Da Day DC 2024

Why: Add a twist to your NYE plans and celebrate it '90s style. Ring in 2024, but party like it's 1999 as our resident mixmaster DJ Blu spins your favorite 90's jams. The sixth annual Back In Da Day 90's NYE party is taking place at one of DC's hotspots – TBD – with large bar, wooden decor mixed with an Asian vibe, state of the art sound system, and amazinv VIP tables. Grab your best NYE or '90s fashion, and dance the night away to your favorite tunes from the '90s. You'll hear tracks from Jay-Z, Biggie, Britney Spears, Christina Aguilera, Ace of Base, Vanilla Ice, to just name a few. This party also includes an hour open bar and appetizers, as well as a complimentary champagne toast. Don't miss out on this ultimate '90s thrown down!
Audience: Young Professionals, Professionals, Those Who Like To Get Down!
Address: Satellite Room, 2047 9th St NW, Washington, DC 20001
Full Info: Visit Official Website
New Year's Eve VIP Table Reservations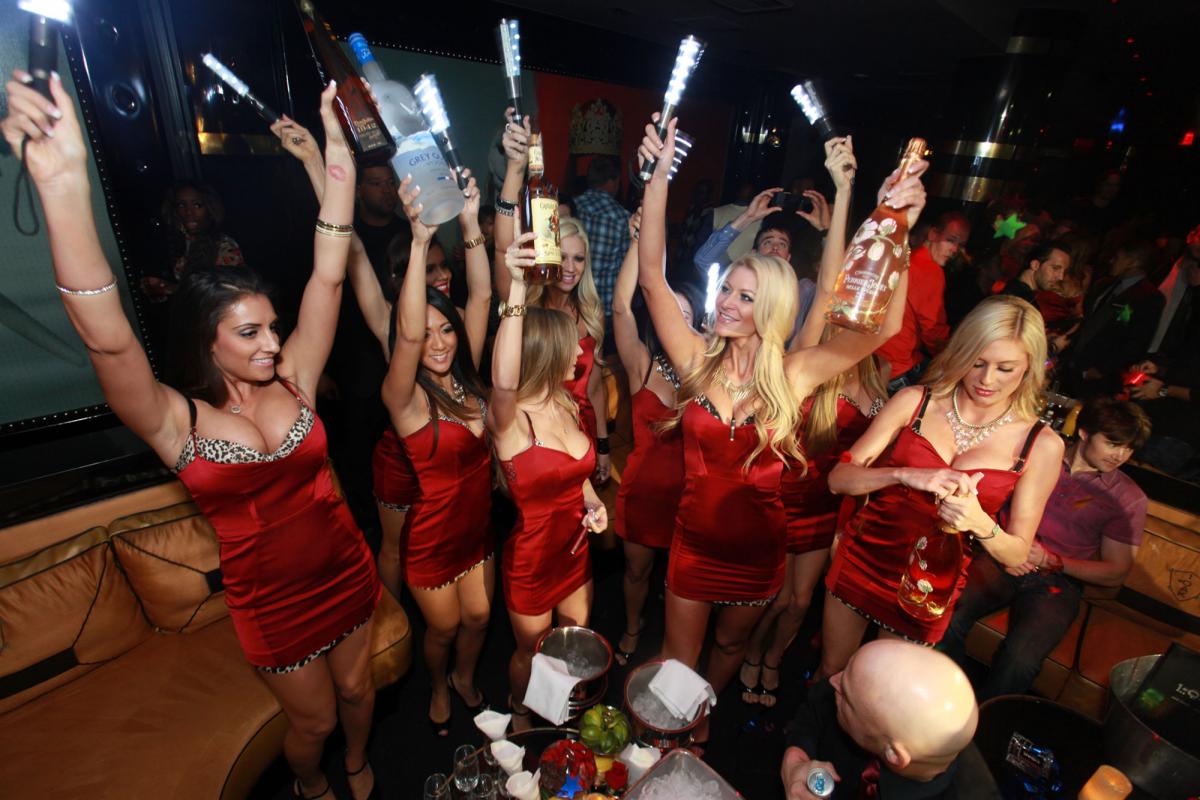 VIP tables are the ultimate way to experience New Year's Eve in DC. First, you and your friends get to skip the line and go right in. Second, you get a dedicated table section, so that means you actually have a place to put your stuff, and a place to call home during the party (no standing for you!). Third, you get your own VIP server so you can skip waiting at the bar for a drink. Each of our table packages come with bottles of featured liquor, champagne and mixers. This is a perfect option if you have a group of 6, 8, 10 or 12 people. For each of our options, if you have the max allocated amount allowed, you will end up spending around $100-$150 a person (after tax & gratuity) and be living it up in true celebrity fashion.
This is, without a doubt, the best way to take in 2024! We currently have VIP table packages available at our events, but act quick because tables do sell out in advance. Simply scroll up and click the tickets / tables button of the event you are interested in above and you will be redirected to the Eventbrite page where you can find out all the necessary information and pay a table deposit to reserve your VIP experience. If you have questions or want some advice on the party and VIP table best for you and your group, e-mail us at contact@360nightlife.com and we'll be sure to lend a helping hand!
Washington DC New Year's Eve Hotels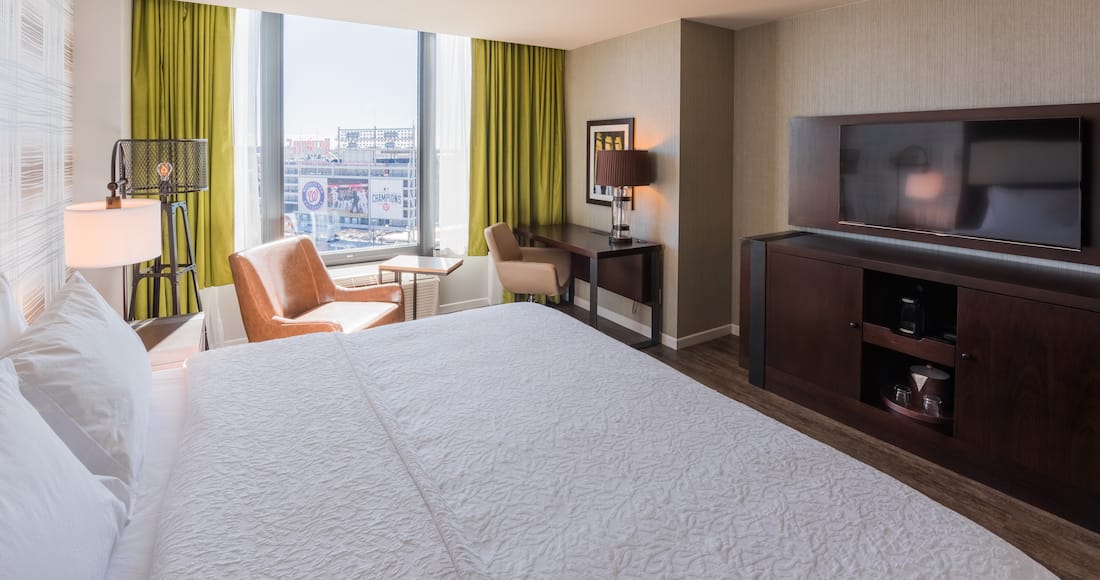 BOOK YOUR ROOM AT THE OFFICIAL 360NIGHTLIFE.COM NYE ROOM BLOCK (VIA HAMPTON INN BY HILTON IN NAVY YARD – $169 SPECIAL ANY DATES BETWEEN 12/28/23 AND 12/31/23).
New Years Eve DC 2023-2024 Hotels
One of the most important things you can do is book a centrally located hotel for New Year's Eve in Washington, DC. First, this allows you to avoid traffic and the #1 thing you should absolutely never do – drink and drive. In addition, NYE has notoriously been a time when unfortunately a lot of people choose to do just that and can cause safe driving conditions. Booking a hotel allows you to really enjoy and make the best of New Year's Eve. It's an awesome feeling getting dressed up for the event, and heading down the elevator to make way to the New Year's Eve party or gala you have chosen.
For NYE 2024, 360 Nightlife has made Hampton Inn Suites by Hilton in Navy Yard our Official Hotel. You can get exclusive access to our room block rate by clicking here. Hampton Inn by Hilton in Navy Yard is right next to National's Stadium – with their rooftop actually being able to look inside the ballpark.
It is just a minute or so walk to HQO where our acclaimed Capital Gatsby Gala NYE event is being held. Navy Yard has become Washingtn DC's top neighborhood, and this is an amazing place to be located. Easily grab lunch or dinner prior to your NYE event, and find some great brunch options the next day. Take a quick taxi to The Wharf and walk around with shops, restaurants and bars begging to be explored. Our 360 Nightlife room block features a complimentary breakfast, free Wifi, king-size bed and some amazing views.
How To Get Around On New Year's Eve in DC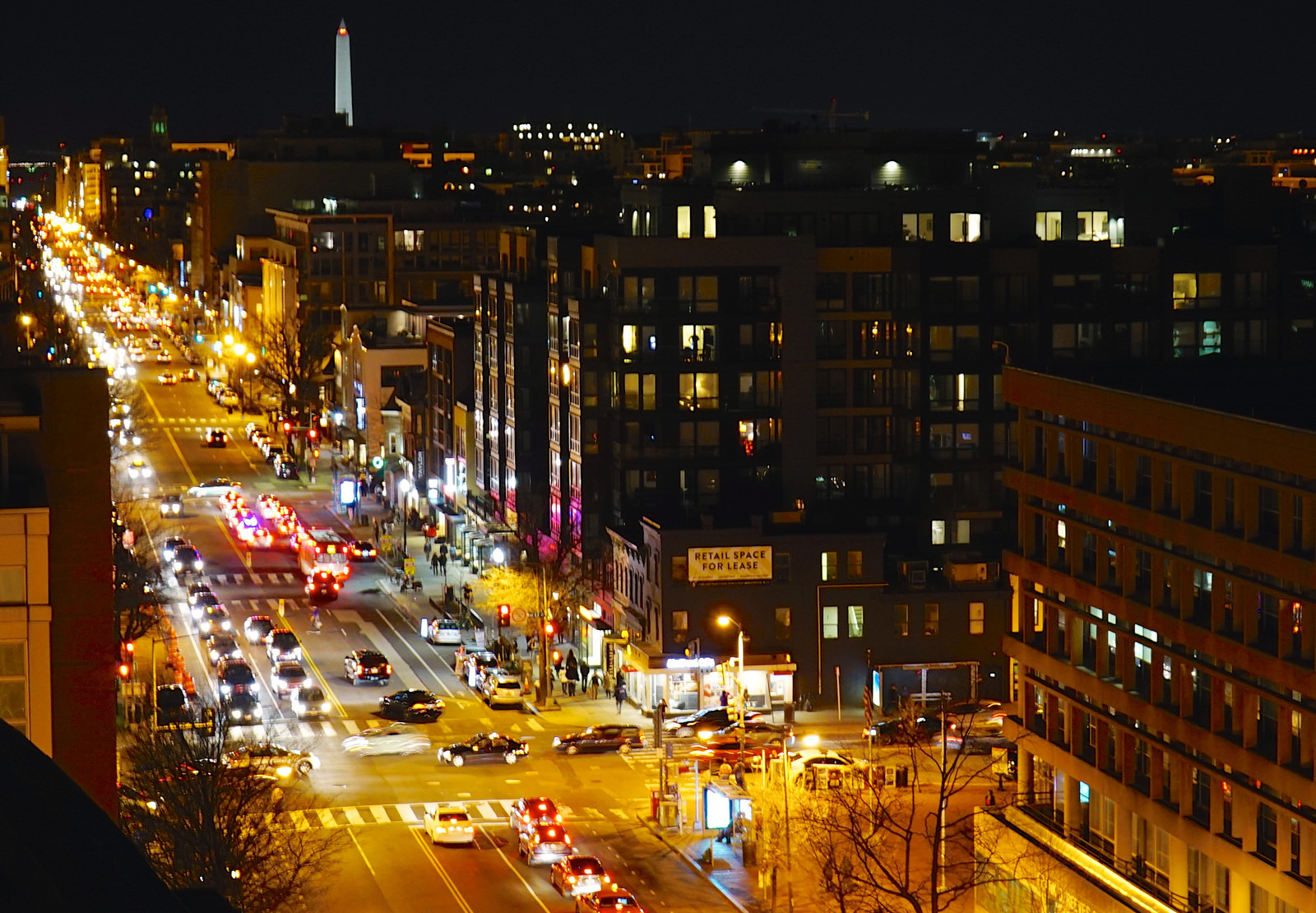 New Years Eve DC 2023-2024 Transportation
NYE in DC is an awesome time but you definitely want to think ahead regarding transportation. Many partygoers decide to get a hotel near the party they are attending, and thus limit the amount of transportation they will need.
Lyft
360 Nightlife has partnered with Lyft for the last 2 years to offer free ride credit to help patrons get to and from the party safely. You can simply follow this link and receive $10 in ride credit ($5 each way for the first 2 rides). In addition to Lyft, Uber is plentiful in Washington DC and there will definitely be no shortage of Uber drivers.
DC Taxis
Although the 31st is busy, it is not impossible to catch plain old DC taxis. They are pretty much everywhere and will be in full force. In the past, the roads in DC are generally tame for NYE, with traffic congested in areas like Adams Morgan and Georgetown because of the concentration of venues and partygoers. Our advice is to hop out the cab and walk a few blocks if the party you are attending is in one of those areas. You will save some time.
DC Metro
Metro has just announced they will be keeping lines open until 2:30 AM for New Year's Eve. Since NYE falls on a Sunday, this is great news.
Tips On How To Maximize Your New Year's Eve Experience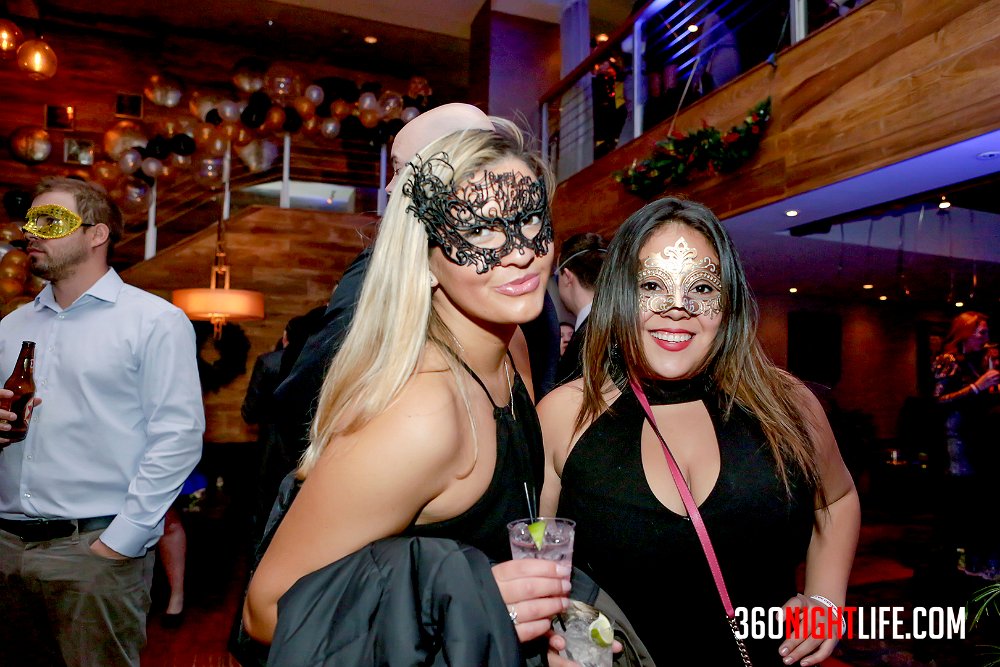 Ultimate Tips to Enjoying New Years Eve in The Most Powerful City in the World – Washington, DC
For
NYE 2023 – 2024
, we are producing events that will fit the needs of any group. When figuring out what to do on this important night, it is wise to rely on event planners with experience in creating lasting and memorable moments. After all, December 31st only comes once a year, and it should launch you into the next year in a positive light. 360nightlife.com is
Washington DC's best event experience creators
, hosting NYE and other major events for over 16 years. There is no other company that can come close to the
experience and track record of 360nightlife.com
. While many have imitated our events, style and even logistics/ticket prices, there is only
ONE original
.
Ticket prices generally rise closer to the New Year's Eve, and tables sell out in advance. To get the best deals and ensure availability, it's best to act sooner than later. Further, be understanding that some event prices may be higher than normal due to vendor costs going up and other mandates after Covid.
When picking the
right NYE party,
you need to consider many things including theme, crowd and venue. Hotel parties can be great, but they can also be extremely crowded and set you up to wait in line after line. In addition, an intimate restaurant celebration might sound ideal for the big night, but it can be a bit too tame with less fun involved. We believe the sweet spot is right in the middle. Our parties are in both large and mid-sized locations all around DC and offer complete open bar options and more affordable 1-hour open bar along with appetizers options.
Each of our events attracts some of DC's most diverse and beautiful crowds
with ticket prices that are fair for the amenities you receive and won't break your bank (unless you wait until the last minute). The goal is to give you the best of both worlds, a great experience at a reasonable price.
Remember, the most important tip for a successful NYE is to stay safe and have fun!